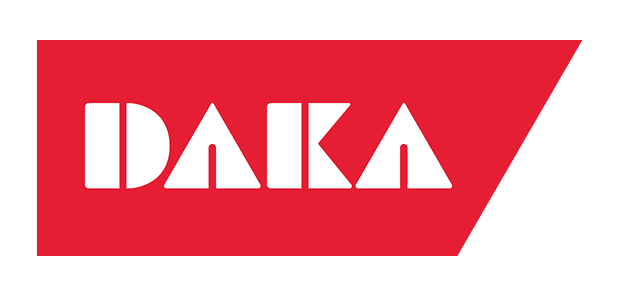 DAKA Sports
Open today
From 10:00 AM to 8:00 PM

070 32 72 991
DAKA Sports & Lifestyle
At DAKA Leidschendam you'll find the most comprehensive range of the very best sports and lifestyle items. With a whopping 1000 m2 of floor space, even visiting this store is a unique experience.
Whether you're looking for Tennis, Soccer, Hockey, Running, Fitness, Skating, Outdoor, Boxing, Swimming gear or a fashionable lifestyle outfit, you're guaranteed to succeed.
DAKA Leidschendam carries top brands such as adidas, PUMA, Under Armour, Björn Borg, Napapijri, Superdry, Lyle & Scott and new brands like Black Bananas, Malelions and many more!
Excellent advice and extra services
DAKA Leidschendam has a variety of tools to provide you with the ultimate shopping experience. Need comfortable running shoes but want to rely on more than just advice from professional running specialists? No problem! The DAKA Feet ID is a personalised solution for all runners. After finding the perfect running shoes, you can test them out right away on our track.
We can also re-grip or re-string your tennis racket, helping you optimise your performance and make the most of your training session or match. Is lightning-paced field hockey the name of your game? With a new field hockey grip, you'll blow past opponents in no time.
What's your goal?
Are you pursuing a new personal record or do you want to help out your team? Are you just looking for some fun, or will you keep going until you reach the peak? No matter your goals and ambitions, DAKA will help you get there.
Opening Hours
Monday

· From 11:00 AM to 8:00 PM


Tuesday

· From 10:00 AM to 8:00 PM


Wednesday

· From 10:00 AM to 8:00 PM


Thursday

· From 10:00 AM to 8:00 PM


Friday

· From 10:00 AM to 8:00 PM


Saturday

· From 10:00 AM to 8:00 PM


Sunday

· From 12:00 PM to 6:00 PM

See all offers
*Offers are subject to availability. Offres can not be redeemed in cash. Only one offer per person and visit is allowed. Offers can not be used in combination with other offers and vouchers. Offers ar not valid on purchase of gift cards or other prepaid payment products.
---