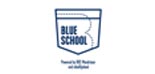 Blue School
Open today
From 10:00 AM to 8:00 PM

Looking for cool Dutch Denim fashion items with a story? Do you make conscious fashion choices and prefer sustainable brands? The Blue School is here for you!
The Blue School Store is a multibrand denim store that offers a unique shopping experience. Our Denim Store Managers in training will help you do more than just buy denim. Find your perfect outfit together with our Blue School students and discover the sustainable origins of your fashion items. Come face to face with the latest in-store innovations to elevate your shopping spree to the next level. Curious about the Blue School experience? Find us in the Westfield Mall of the Netherlands.
Blue School is a unique and innovative educational retail concept set up by entrepreneurs and educational institutions, who work together to prepare the retail managers of the future for retail careers, focusing particularly on consumer experience.
Wondering what Blue School can do for you? Check the website for more info https://blueschool.nl
Opening Hours
Monday

· From 11:00 AM to 8:00 PM


Tuesday

· From 10:00 AM to 8:00 PM


Wednesday

· From 10:00 AM to 8:00 PM


Thursday

· From 10:00 AM to 8:00 PM


Friday

· From 10:00 AM to 8:00 PM


Saturday

· From 10:00 AM to 8:00 PM


Sunday

· From 12:00 PM to 6:00 PM